Annual Brunch,
Saturday April 14, 2012 9:30 AM
Salisbury Country Club
Minutes
The AAUW, Salisbury Branch met on Saturday April 14, 2012 at the Salisbury Country Club at 9:30 AM. Brunetta Franklin, President welcomed everyone to the Brunch. The following members were present: Brunetta Franklin, Eileen Hanson-Kelly, Holly Czuba, Kathy Pulliam, Harriet Murphy, Edith Alcorn, Greg Alcorn, Lollie Streiff, Patricia Trueblood, Judy Grissom, Carolyn Blackman, Becky Hammill, Bonnie Hodges, Alyce Lanier, and Ruby Walker. The following members were absent: Lori Eberly, Kathy Taber, Dixie Scott, Billie Simmons, Nancy Bilson, Ann Medlin, Erma Scarlette, Zebbie Bradley-Bondurant, Linda Hauze, Carol Cody, Nicole Sherrill-Corry, Elaine Stiller, Norma Goldman, Linda Kesler, Betty Fellows, Renee McCachren, Jeannie Sherrill, Catrelia Hunter, and Donna Wiseman.
Guests were: Kyndall Moore, Josh Freyman, Allison Andrews, Marcia DeVoege, Richard Smith, Jeanie Sherrill, Joyce Godwin, Kelly Snipes, Sandy Wagonner, Karen Alexander, and Dolly Farrell.
After the meal, Kathy Pulliam introduced the speaker, Dr. Judy Grissom, Superintendent of the Rowan-Salisbury School System. Before she began her talk, Judy provided everyone with packets containing information on the Rowan-Salisbury School System. Judy said she was passionate about education and the school system and this was what was keeping her working after 42 years in the profession.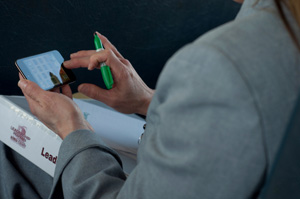 She provided some interesting facts to the group about the system: 20,000 students here, 35 schools, 1 alternative school, 1 early college, 3,200 staff, 5 central office locations, a budget of $187,000,000, 189 school buses driving 2.5 million miles, largest employer in Rowan County, and a poverty level that in 2003 was 44% and in 2012 is 62%.
All of this provided lots of challenges running the school system, so Judy spoke of four major challenges that the Rowan-Salisbury deals with almost on a daily basis.
How different the students are today than in past generations. The main reason for this is technology and how this engages students actively in their learning. The school system has had to adapt to this particular change by incorporating more technology in the classroom and teachers embracing this change. The Blanche and Julian Robertson Foundation along with other revenue sources have provided funds that have expanded the 21st Century classroom in most schools, provided iPods and iPads and other hand-held devices along with smart boards to various schools, and helped administrators with teacher observations and virtual meetings with the use of iPads and software.

Emphasis on STEM (Science, Technology, Engineering, Math). The school system determined that students who graduate needed more emphasis in these core subjects. With Horizon's Unlimited, more programs are now offered that include Bio-manufacturing and Bio research to middle school students and STEM programs to elementary students. The Bio-motor challenge offers high school students the opportunity to design and build items that deal with motorsports. Many schools are working with robotics, 3-D imagery, and other aspects of technology that will prepare them for jobs in the future.

Money cuts in education. The last few years have offered tremendous budget cuts to the school system- between $19-20 million dollars in just the past 3 years alone. The school system has to do more with fewer funds while still maintaining growth and achievement in all areas. Judy stressed that the classrooms are still a priority and no teachers have been cut. Job attrition due to retirements and resignations along with funds from the Federal Stimulus Fund and the Fund Balance has helped to keep teachers from losing jobs. This coming school year will be tough as the Stimulus money is gone and the Fund Balance cannot be used below a certain percentage. She could not guarantee that teacher cuts would not take place. Grants, $15 million in the past four years, have been very helpful to provide funds to the school system and will continue to be pursued.

Keeping students in school. Students who drop out of school before graduating cause an expense to the school system and the larger community. The goal is to keep students in school and through a variety of programs such as the Safe Schools Federal Grant, Community in Schools, and Faith Based Partnership, this  is being accomplished in the Rowan-Salisbury School System. The alternative school, Henderson Independent High School, is offering courses at different times that can meet the needs of non-traditional students. Strong literacy programs in the elementary schools help the adult literacy rates. The Early College at RCCC is helping first generation college students become a reality with a high school graduation rate of 100% and 85% of those with associate degrees.
Judy ended the program by reading a quote from Mother Theresa and then stating that more change had occurred in the last 5 years of her education career than in the previous 37 years but this challenge along with her love of education was what is keeping her interested in the school system and she looked forward to the future of the Rowan-Salisbury School System. Members and guests asked Judy questions after her talk and Brunetta presented her with a gift from Salisbury Branch AAUW.
To see all the pictures from Holly's Leadership Rowan EDUCATION DAY.
Business:
Brunetta shared a thank you from Goldman Scholar Alex Yarborough.
Eileen Hanson-Kelly welcomed the guests and said that she had membership brochures along with Sketches of Old Rowan and note cards for anyone interested.
There being no further business, the meeting was adjourned at 11:05AM.